Renewing your mortgage
Real estate mortgage & home-buying tips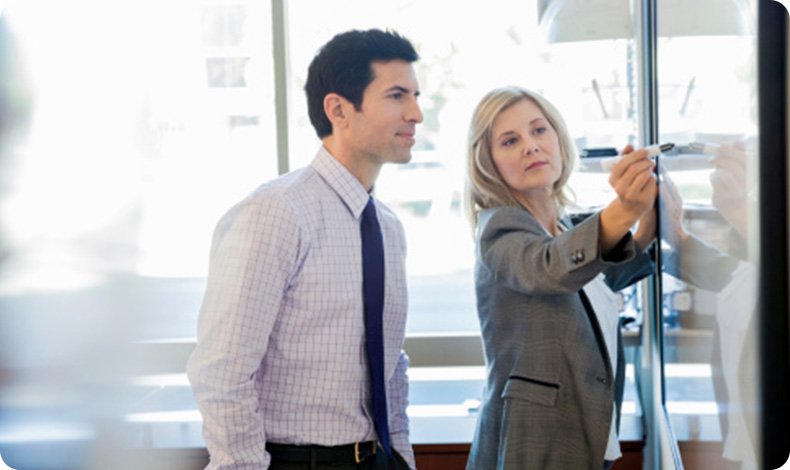 One of the best times to reassess your overall financial needs is when your mortgage comes up for renewal. Perhaps your financial situation or goals have changed since you took out your current mortgage. At CMLS Financial, we have a wide variety of fixed-rate and adjustable-rate real estate mortgage products to meet your needs.
Some of our mortgage options could end up saving you thousands of dollars by offering you a better rate with terms more suitable to your current situation.
What to do when it's time to renew?
First, assess your mortgage needs. Here are some questions to consider:
Has your financial situation changed since you took out your mortgage?
Are you planning to move any time soon?
What term makes the most sense for you right now?
Do you want to pay off your mortgage quicker?
Do you want to access some of the equity in your home for renovations?
Are you looking to consolidate debt?
It's easy to renew
We make the renewal process easy and effortless. At least 21 days prior to your renewal date, we will send you a renewal agreement in the mail that outlines your interest rate and payment options. Simply select the term and rate that is best for you and mail the completed agreement back to us. We appreciate your mortgage business and we look forward to our continued partnership.
It's easy to switch
If you have a mortgage with another lender and it's coming up for renewal, moving your mortgage to CMLS Financial couldn't be easier. Simply call us and we'll refer you to an affiliate mortgage broker. They will look after all your mortgage needs and make sure your switch goes smoothly.
It's easy to refinance
Did you know you can refinance and borrow up to 80% of the current property value of your home? The amount you borrow is then simply added to your existing mortgage. We have a number of refinancing solutions available.
FIND OUT MORE ABOUT REFINANCING
Customer Forward program
We're committed to providing you with excellent, responsive customer service. Our Customer Forward program has been designed to help make your mortgage experience personalized and unique. We accomplish this by understanding that every mortgage need is different, and offering services that are individualized and tailored to your changing needs. Customer Forward is your personal commitment that we will never stand still.
Flexible mortgage options
We want to help you achieve your vision of home ownership and have the mortgage solutions you need to achieve your goals. We'll help you take control of your mortgage and make it work for you with flexible payment terms, competitive rates and prepayment privileges.
Mortgage renewal alert
Whether you are an existing customer or considering switching your mortgage, you can sign up for a mortgage renewal alert. Approximately 90 days before your mortgage maturity date, we will contact you to discuss your options and help determine the best solution for you.
Talk to CMLS Financial Today
We invite you to learn more and to ask how we can be of service to you.