Take advantage of your complimentary
home system warranty.
No cost to you for the first year – with no obligation. We want to help you cope with the unexpected surprises of home ownership.
CMLS has arranged for you, our mortgage clients, to be eligible for complimentary coverage – for an initial 12-month period – under the Encompass Home System Warranty Program. If you're assuming a new mortgage, transferring or renewing an existing mortgage, you'll receive access to up to $10,000 per year in eligible home system repairs.
Your plan covers central heating and air conditioning, electrical, water heating and plumbing. To learn more, download the brochure.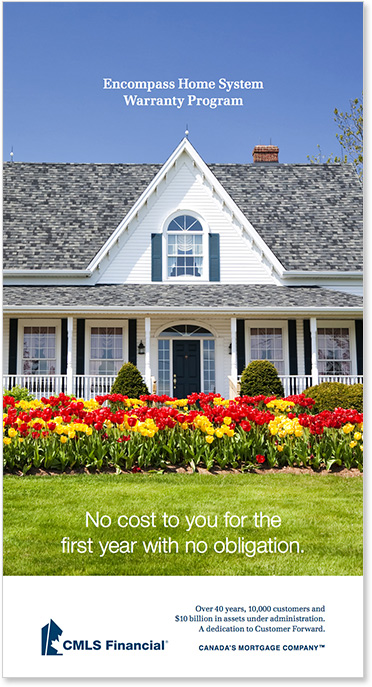 Home Warranty Inner